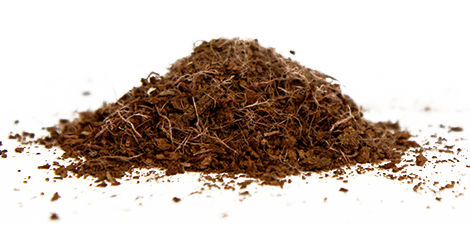 The first 100% renewable and dry raw material
Woodpeat® is considered a premix, because it can be added to any soil mix as a peat substitute.
Woodpeat® is made of Hortifibre®—a fibre that we have been using for decades in our soil mixes—and coconut fibre, providing an optimal balance of air and water. Hortifibre® allows the proportion of available air to be significantly increased compared to a 100% coconut substrate, providing roots with ideal conditions for vigorous and even development.
In addition, the Hortifibre® in the product is manufactured from woodchip recovered from the timber industry, thus limiting its impact on the environment.
Woodpeat® may be used alone—in which case it is a 100% renewable substrate with agronomic qualities identical to that of peat—or as part of a mixture in order to reduce the quantity of peat required.
Woodpeat® can be dried and pressed—even more compactly than coconut fibre—for easy and economic transport and a reduced carbon footprint.
A 380 g brick = 8 L of substrate and a 5 kg block = 100 L of substrate!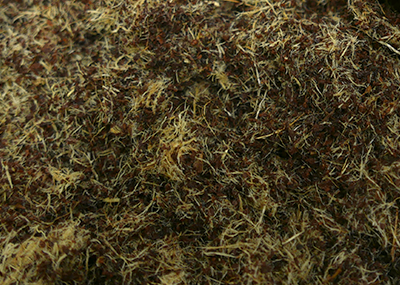 CHARACTERISTICS
Mixture of wood fibre (Hortifibre®) and coconut fibre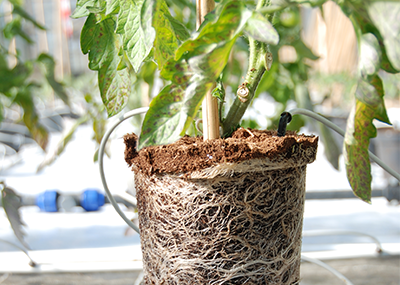 USES
Woodpeat alone: the first 100% renewable and dry substrate

As part of a mix: soil-mix component used as an alternative to peat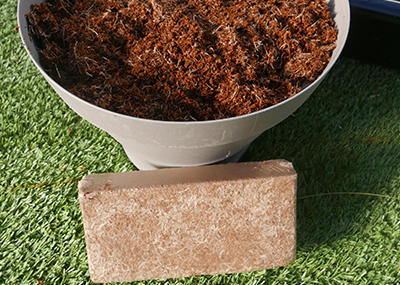 ADVANTAGES
RENEWABLE: A raw material that is 100% renewable within a human lifetime
EFFECTIVE: Equal to peat in terms of performance: excellent aeration and optimum water and air availability
ECONOMIC: Can be compressed into 5 kg blocks, 380 g bricks or grow bags. Allows transport costs to be reduced.