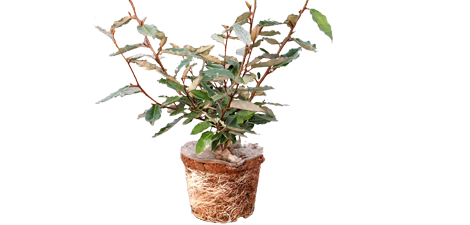 Growth and natural protection
Greenprotect®: a soil-mix component containing the mycelium of a unique fungus: Trichoderma atroviride.
The Trichoderma, combined with Hortifibre® in Greenprotect®, forms a protection around the root which strengthens the plant's immunity. This micro-organism is naturally present in the soil and has been selected for its beneficial effect on plant growth. The action that it has on the root zone encourages development. It also plays a protective role by preventing the proliferation of fungal pathogens in the substrate. This reduces the risk of disease and reduces the need for phytosanitary treatments.
It is all the more effective in that it proliferates easily on the Hortifibre®.
Greenprotect® universal soil mix was awarded the "Elu par les femmes pour les femmes" label (elected by women for women) in 2013.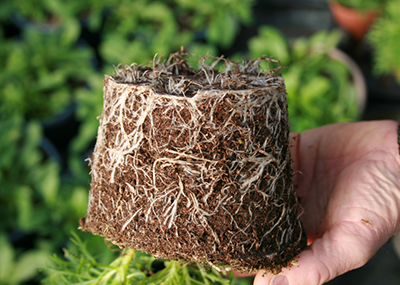 ADVANTAGES
Stimulation of the plant's defence mechanisms

More efficient nutrition

A healthier and more robust plant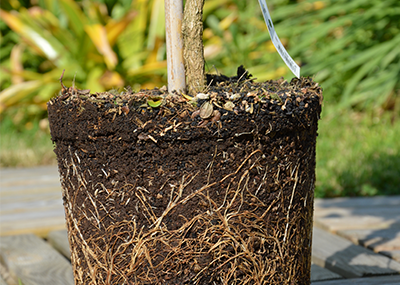 TECHNOLOGY
Selection of Trichoderma atroviride: a microscopic fungus which occurs naturally in the soil
Patented process for inoculating Hortifibre® with Trichoderma in order to obtain a soil mix that is enriched with micro-organisms.